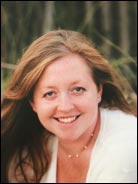 Joellynn Verdier is a Board Certified Adult Nurse Practitioner. She obtained her National Board Certification from the American Association of Nurse Practitioners. Joellynn graduated from Kean University with Magna Cum Laude honors, where she earned her Bachelor's Degree in the Science of Nursing.  She earned her Master's Degree in the Science of Nursing from Stockton University. She was inducted into the Sigma Theta Tau National Nursing Honor Society for excelling academically.
Joellynn enjoys providing care for a variety of dermatological conditions and treats adult and geriatric patients. She is passionate about educating her patients on the importance of regular full skin examinations.  She addresses overall skin care as well as surgical procedures, including benign lesion and skin cancer removals. Focusing on the early detection and treatment of melanoma and non-melanoma skin cancer is an important aspect of Joellynn's role with Connolly Dermatology. Joellynn takes pride in providing comprehensive, individualized and quality care to her patients.
Joellynn enjoys the outdoors and stays active by, biking, playing tennis and kayaking with her Husband.  Snow skiing and SCUBA are her two favorite activities. She also enjoys gardening and spending time with her loved ones.